Welcome !
Cognitive Confections Creative Media Productions is a business that embraces a wide variety of services in its boquet of offerings. Run and owned by the multi-talented (and multi-juggling) Scott and Kris Prinzing, the services they offer reflect the array of useful skills and experiences they have tucked under their belts over the years. These range widely from the mundane to the somewhat exotic!
We hope you will peruse this website to find out more about all that we offer - but of course, it is not exhaustive! (Nothing is mentioned here about our houseplant and gardening expertise, for example!) So, if you need help with something and can't find it listed on this site, just ask us about it! If we can't help, there is an extremely good chance that we can refer you to someone who can!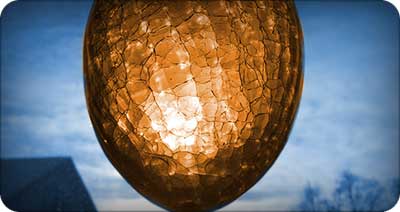 The Golden Peanut. Another cognitive confection, perhaps?
Try out our services!
Here at CCCMP, we are all about making sure your needs are taken care of while everyone is having fun. What is life for, after all, but having fun? If, at any time that we are engaged to work for you, you feel you are no longer having fun (or, can tell that we aren't having fun) it is time to talk. CCCMP guarantees that after you bring it up, we will ensure that a spirit of fun returns to the engagement, or you can give one of us a good whack with a stick. What fun! (Only small sticks, of course!) Find out more about our fun guarantee at our guarantee page!